BeagleIntelligent Contract Assistant
Beagle is a productivity tool for de facto lawyers. It employs artificial intelligence and rapid collaboration aspects to help understand and work better with legal documents.
Beagle is a high-tech product for the least tech savvy market out there. It is a digital approximation of an arduous process of reviewing and redlining legal documents. Its goal is to make this repeatable process faster, smarter and more collaborative.
My Role:

UX Designer

Completion Date:

May, 2015

Company:

Sourcebits, Inc
Beagle aims to be objective. Instead of providing legal advice, it provides tools to facilitate faster progress and better informed decisions. It focuses heavily on collaboration, allowing the de facto lawyer to get help or necessary information with very little hassle.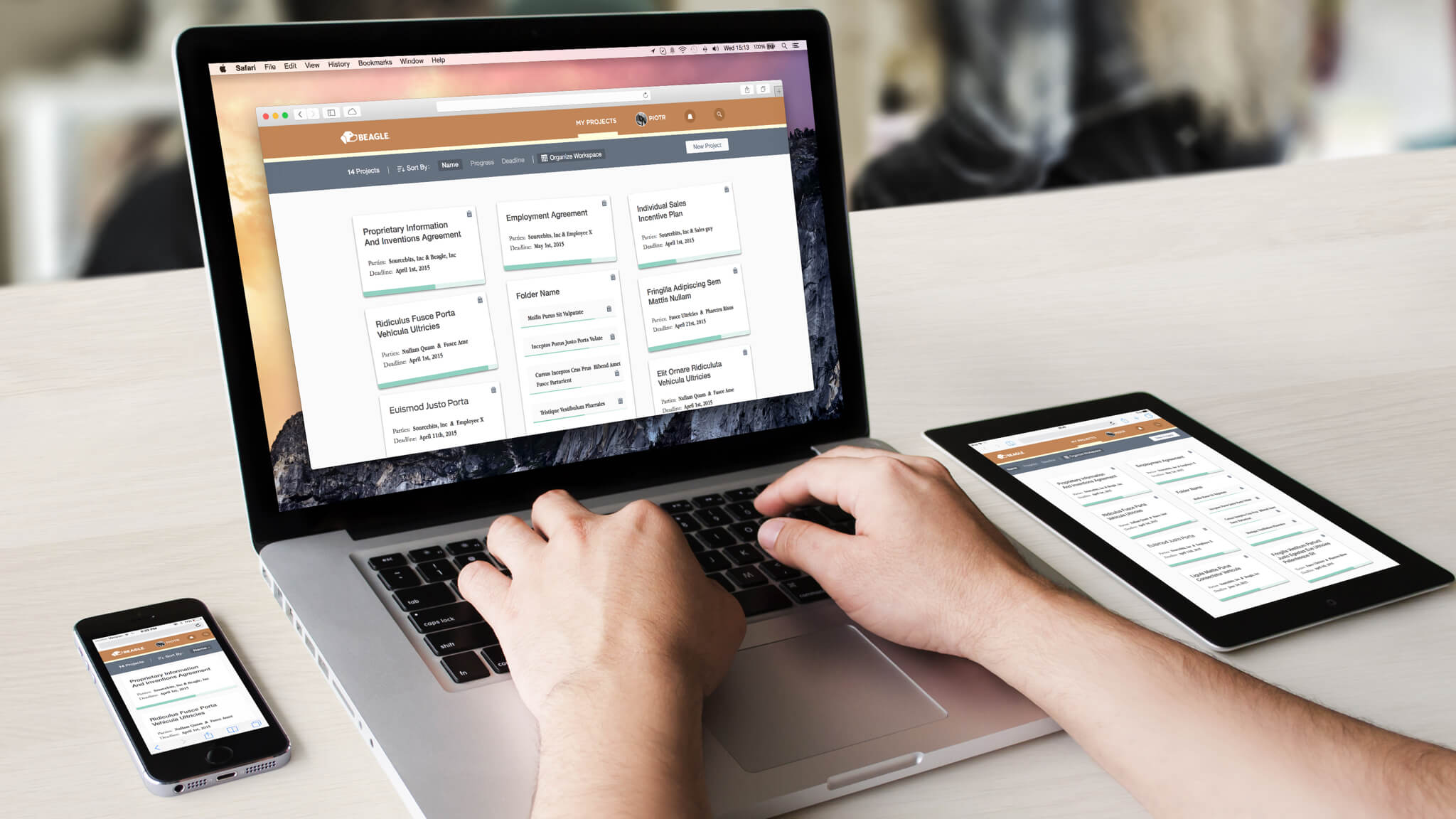 Beagle is an existing, functional product. I, as the UX designer at Sourcebits, proposed to recreate it nor find another direction with an intuitive, friendly and low-friction user experience.
Beagle is a responsive web application. The purpose of the mobile application will be a quick overview that the person can use as a reference point for action items that may need immediate attention. Mobile app is an consolidated, mobile-optimized version of the desktop app.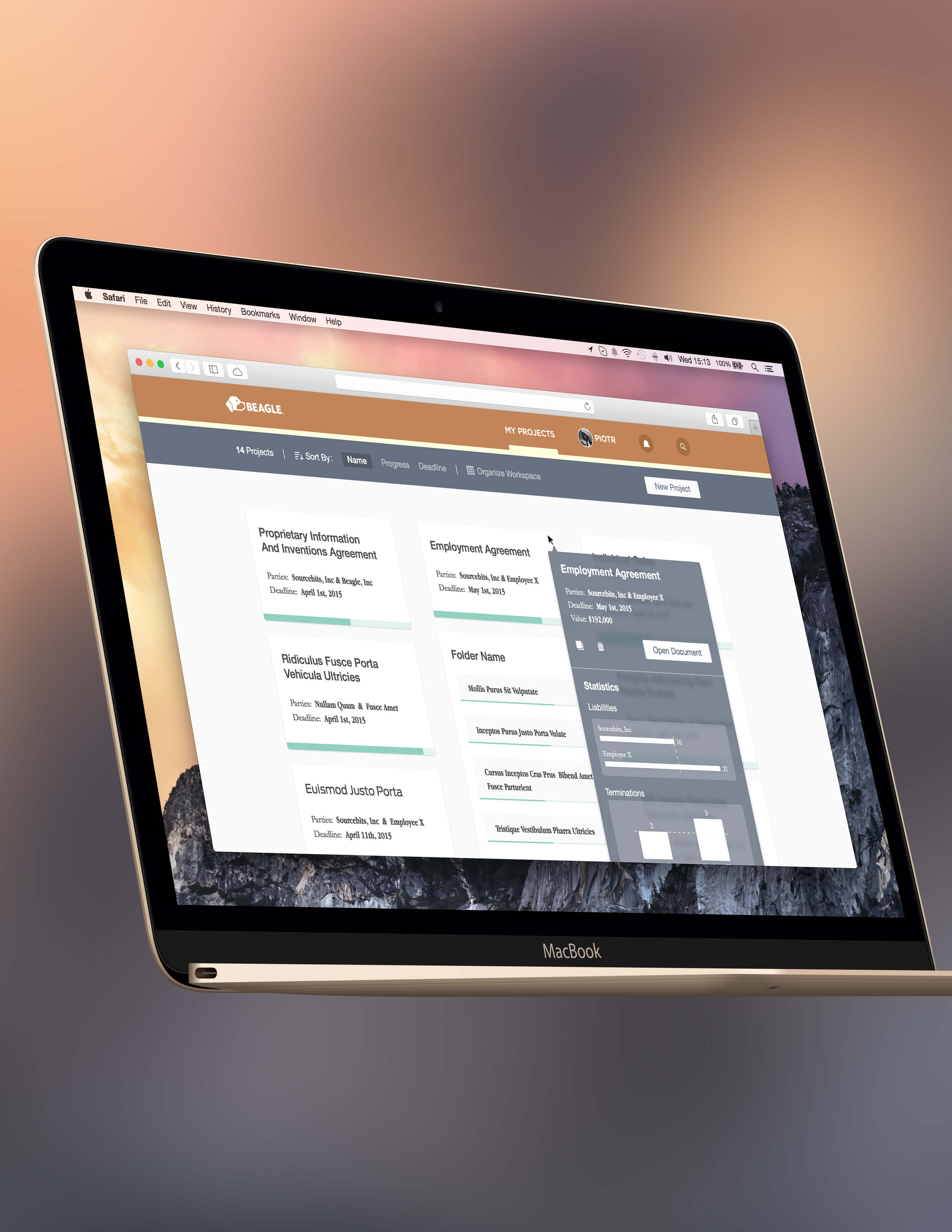 Each project/ legal document is represented as a card, where the user can easily check the working progress. Upon hovering on the card, user can see the legal analysis made by Beagle.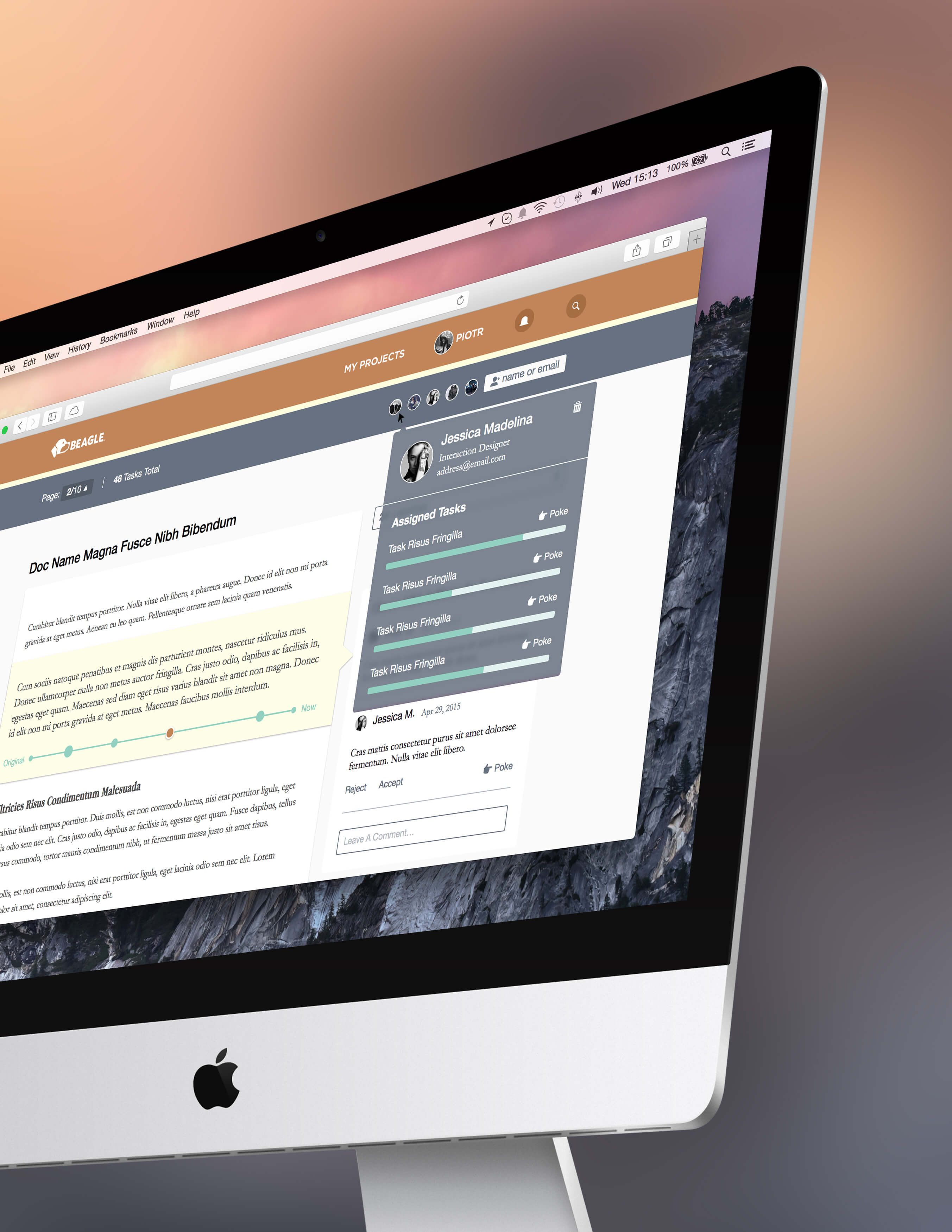 Different users can collaborate on the same document together with different tasks assigned. They can not only comment on each other's tasks, but also see different versions of the legal clauses they work on.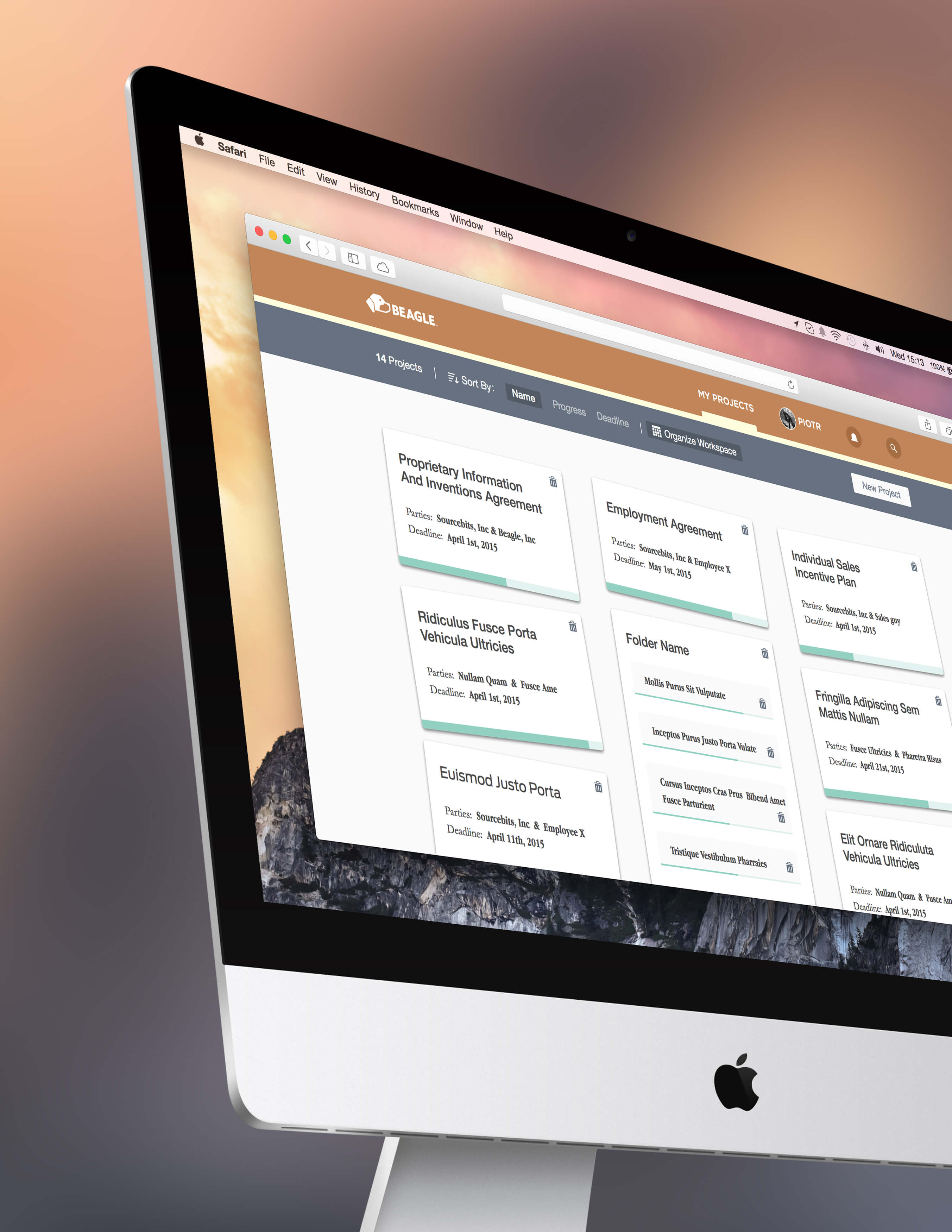 The project workspace screen is inspired by the Home screen on iOS. When user clicks organizing the workspace, the cards start to jiggle and display the affordances to delete and rearrange.
User can also easily navigate through different pages of the legal document and see the completion status each page.