Ahoy!Everyone's Personal Assistant
We have all faced unique situations where we wish there could be someone that has been in our shoes and could just give us a few pointers. But in real life, this "someone" is usually beyond reach of our own connections. And that is where Ahoy comes to help!
My Role:

Co-founder & Designer

Company:

Ahoy Technologies, Inc
What Ahoy Is
Ahoy is a marketplace that connects people seeking personalized advice with experienced entrepreneurs, who is willing to share their insights and make money in the meanwhile, like Warren Buffett with his lunch auction.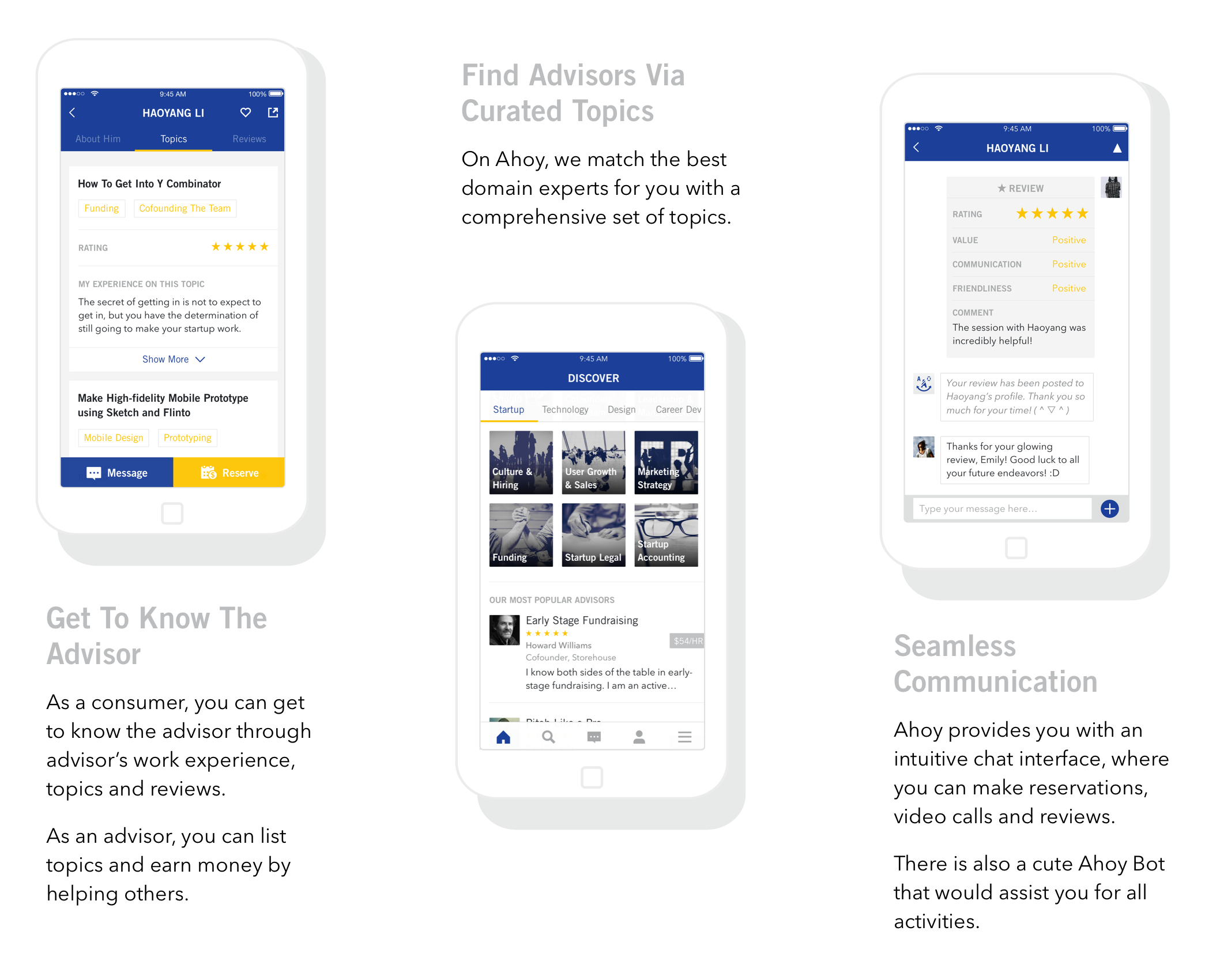 How Ahoy Works
Here is the demo video showcasing the user scenario and app flow.