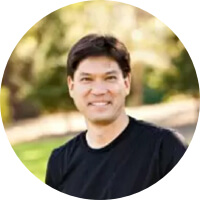 Lu Silverstein
Lu was the VP of Innovation at JCPenney, who was my manager as well as mentor for my first professional experience in the states.
Phil is a rare individual who I would highly recommend and hire again in a heartbeat. He possesses a unique talent among designers which is the combination of being a highly creative out-of-the-box thinker and yet is also very personable and able to be flexible when necessary.

He is self-confident without any ego and a great team player. Another benefit is his solid understanding of new technologies. His profile doesn't really yet show it, but he was an excellent UX interaction designer and was able to turn out inventive yet logical designs quickly. His designs were innovative and targeted a progressive audience.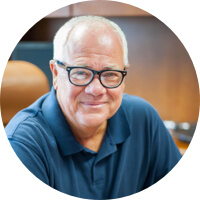 Dr. Bias
Dr. Bias is a guru figure in the field of usability study, who was the main reason I chose The University of Texas at Austin for my master study. At the end of my graduate program, I was very honored to work with Dr. Bias on a freelance project.
Haoyang has impressive, unmistakable, broad technical skills. He is a UX professional with mad Java (etc.) skills that enable him to instantiate his excellent designs.

But I think that probably describes a lot of people today. Let me tell you about three traits that distinguish Haoyang from the rest of those people!! First, he has a remarkable sense of service. When he had to provide a deliverable to me, he went WAY above and beyond, including even a short video describing/justifying his design decisions; he concerned himself with the usability of his usability deliverable!! Second, Haoyang is the perfect mixture of confidence and malleability. That is, he is confident in his UX/design/development skills, but he respects the input of others and – a KEY ingredient in the making of any UX professional – realizes that others will understand their own domain better than he. He approaches design empirically, eager to collect data about his user audience. Finally, Haoyang is surpassingly, unstintingly, constructively upbeat!! He has a positive, can-do attitude that makes him a pleasure to be around. And his reflexive respect for others' input makes for quick, team-based progress.

What more could one ask? I envy the team that gets to have him as a full-time colleague.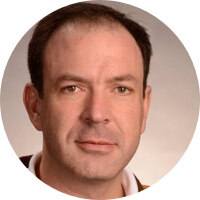 Dr. Francisco-Revilla
Dr. Francisco-Revilla was my HCI professor at The University of Texas at Austin, as well as my boss for a series of cutting edge research projects. :)
I have known Haoyang for two years. Haoyang was my student in my courses "Human Computer Interaction" and "Projects in Human Computer Interaction" as part of his masters program at the School of Information. Later he started working as a research assistant for me in my project Augmented Processing Table (APT).

Throughout the time I have known him, Haoyang has been a great addition to our research projects, helping designing and developing information visualization systems. He has provided valuable contributions in all phases of the project, including ideation and design, implementation, and writing papers. Specific areas where Haoyang excels include interaction design, mobile interfaces, and Web-based systems.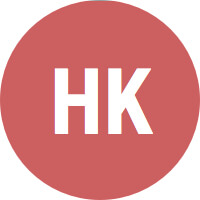 Helene Kim
I worked with Helene at the JCPenney Innovation Lab where she was the Program Manager and I was the lead mobile Interaction Designer.
Phil works incredibly fast. He's super creative. Intellectually he's flexible – that is he looks at problems from many viewpoints and can adapt/adjust his thinking quickly. He has excellent people skills.

Technically, he's more than proficient with the many prototyping tools and software used for interaction and visual design. He, also, has a background as a developer, which helps when he's assessing user solutions for complexity/technical risks/feasibility.

He's a pleasure to work with professionally. He holds my highest regard. As a program/project manager, I am always critical of people's time management skills, attention to quality and detail – and Phil always knocks it out of the park.